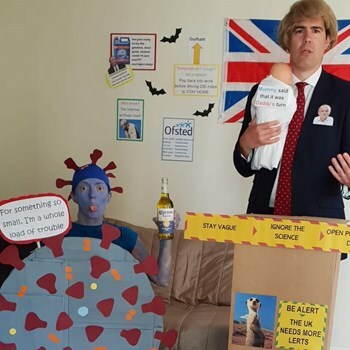 The Lyle's 52 Days of Lockdown Fancy Dress
Harrison's Fund is a charity which funds research to find a cure for Duchenne Muscular Dystrophy. Duchenne Muscular Dystrophy is a stinker of a disease. It's the most common fatal genetic disorder to affect children around the world. If you've got it, you can't produce dystrophin, a protein you need to build up your muscles. As a result, every muscle in the body deteriorates. At the moment there is no cure.
The facts about Duchenne are inescapable:
Duchenne Muscular Dystrophy is 100% fatal.
Most kids with it die in their late teens or early twenties.
Most with it are usually in a wheelchair by the age of 12.
It leads to respiratory failure, heart failure, and other debilitating orthopaedic complications.
The following article was written by one of our friends (Nick Taussig) about when he found out his sons had Duchenne:
www.theguardian.com/lifeandstyle/2014/aug/16/our-beautiful-sons-could-die-before-us
Any money donated means so much to a small charity like this and will help to fund research into better treatments to improve the lives of the children and young people affected, and to hope to find a cure to give them the chance of a future.
Fundraising updates
6 posts
100%
of target reached!
Fundraising complete, David has reached 100% of the target!
75%
of target reached!
Almost there, David has reached 75% of the target!
50%
of target reached!
Halfway there, David has reached 50% of the target!